I love the Tropicana Farmstand fruit and vegetable juices so I thought I'd make a healthy smoothie using it. Eight ounces of this juice provides one serving of fruit and one serving of vegetables for your day. You all know how much I love smoothies and this one is packed with ingredients that provide great health benefits.
Peaches, carrots, and blueberries are a few of the healthy ingredients found in this smoothie. You will be sure to enjoy it to start your morning or as a refresher after a workout.
Fruit and Vegetable Smoothie
Yield: 2 - 8oz glasses
Ingredients
1 cup Tropicana Farmstand - Peach Mango
1 cup orange juice
1/2 cup blueberries
1/2 cup frozen strawberries
1 small orange or tangerine
1/2 cup vanilla yogurt
1 teaspoon honey
Instructions
1. Place ingredients in a blender.
2. Start the blender on low speed and progress to high speed.
3. Blend all ingredients until combined and smooth.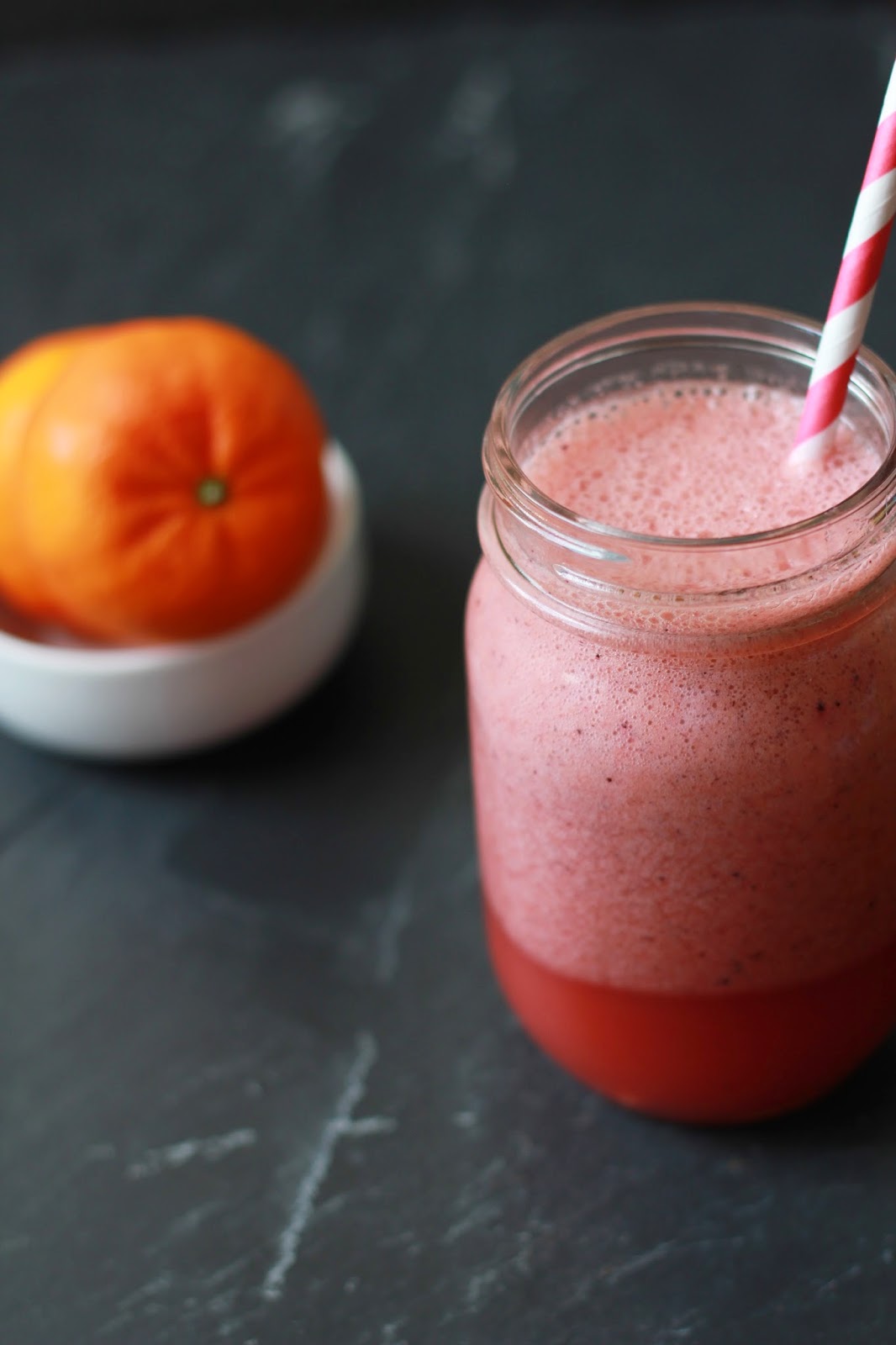 It's the first day of Spring and that is definitely something to be excited about. The only thing I don't like about the season is my allergies acting up. I hope you all have a great weekend. What's in your plans?
If you try this recipe, please let me know! Leave a comment below, or take a photo and tag it on Instagram or Twitter with #savorthebaking!
Savor The Baking,
Chineka