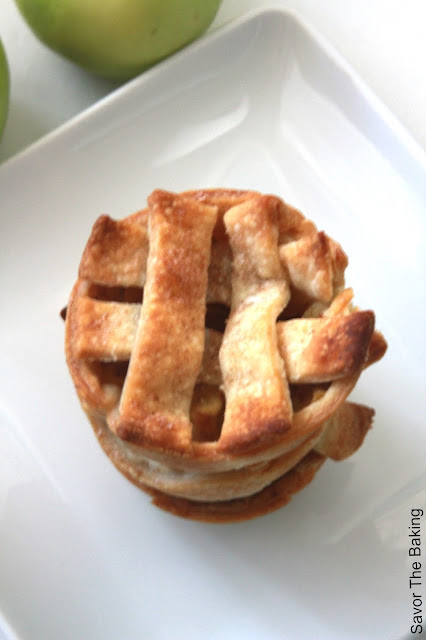 No baked item says the holiday season to me like an apple pie. I remember my Grandma baking pies from scratch and pinching the crusts with her hands. Making pie crust is an art, but for those times when you are in a time crunch
Pillsbury™
Pie Crusts come in handy. The work is already done for you. All you have to do is prepare the filling.
These mini apple pies are a treat at any gathering. They are great for large crowds or with a bowl of ice cream. Best of all they are easy to make and only one bowl gets messy in the process.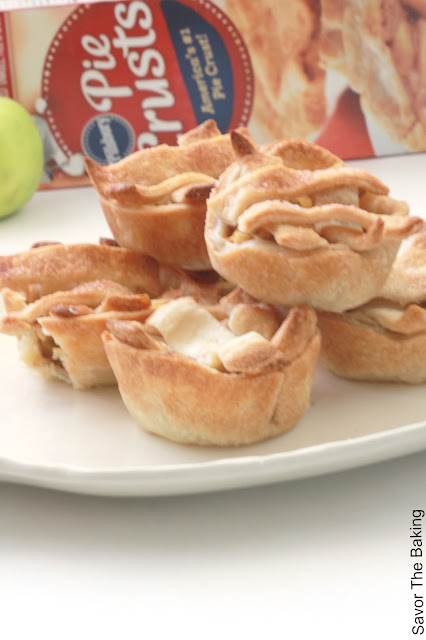 Mini Apple Pies
Yield - 12 mini pies
Ingredients
1 box Pillsbury pie crust
10 medium sized granny smith apples
1/2 tsp cinnamon
1/2 tsp nutmeg
1 tbsp sugar
1 tbsp brown sugar
Instructions:
For the mini apple pies:
Preheat the oven to 425 degrees
1. Peel green apples and chop up into bite sized pieces. Place apple pieces in a large bowl.
2. Pour cinnamon, nutmeg, sugar, and brown sugar on top of apples and coat them in spices.
3. Cover apples for an hour and place in refrigerator to drain any excess fluids.
4. Cut out apple pie pieces with a medium circle cutter.
5. Cut strips in 2 inch pieces.
6. Place crust in muffin pan. Fill crusts with apple filling.
7. Place crust strips on top of mini pies.
8. Bake mini apple pies for 10-15 minutes until crust is browned.
9. Allow mini pies to cool for 10 minutes before removing them from muffin pans.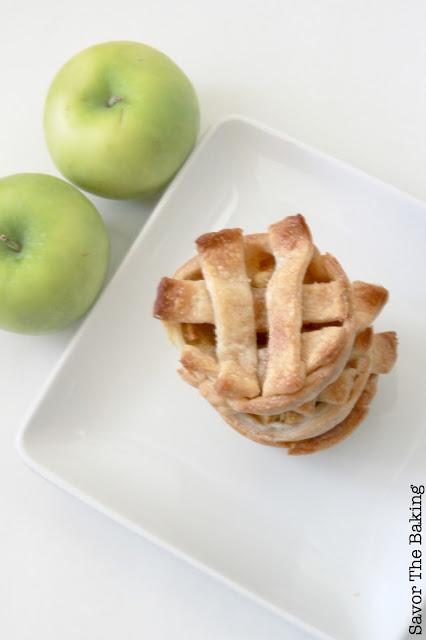 This is a sponsored conversation written by me on behalf of Safeway . The opinions and text are all mine.
Savor The Baking,
Chineka