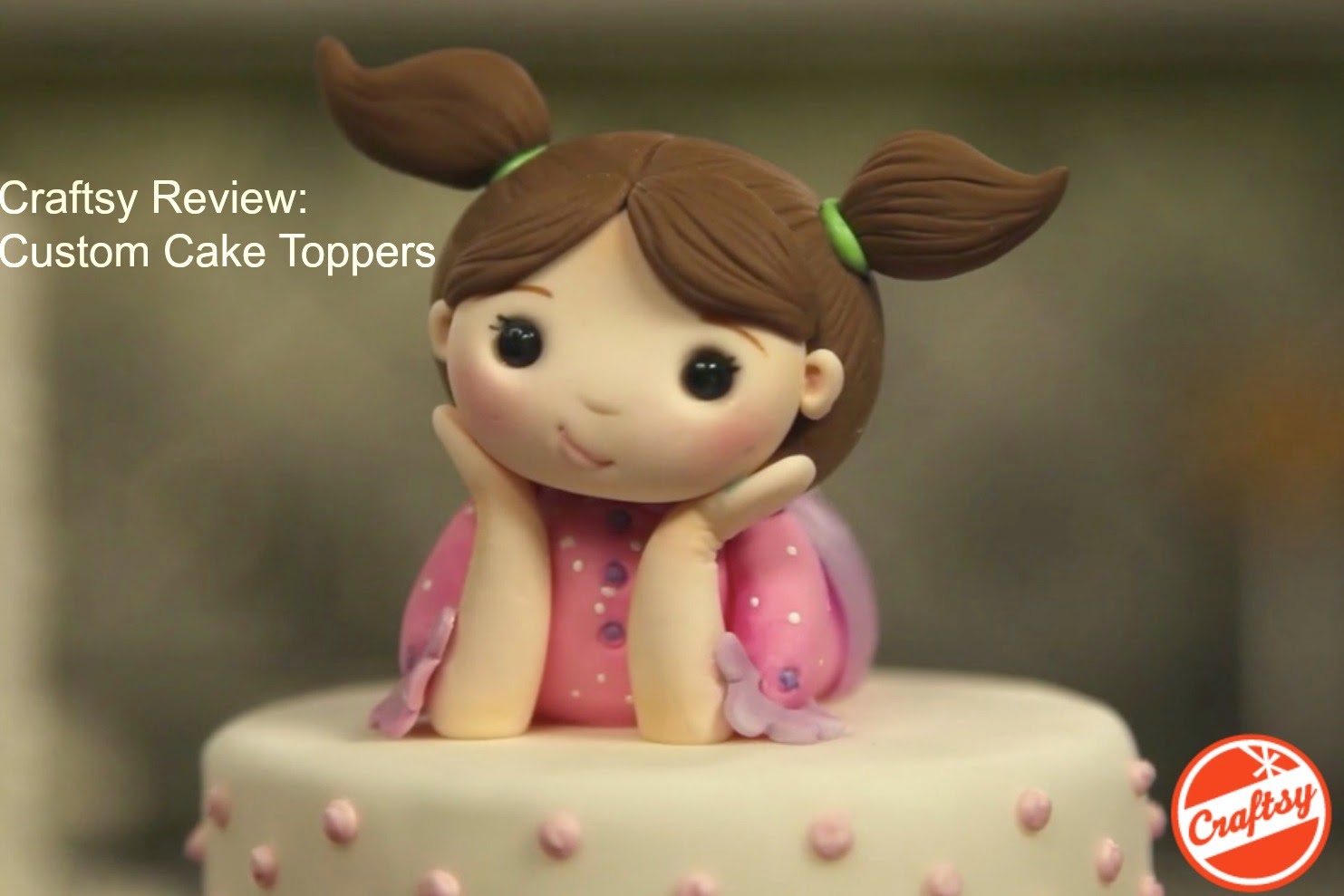 Image from Craftsy
Brenda Walton of
Sugar High Inc.
teaches the Craftsy class
Custom Cake Toppers
. Brenda is known for her incredibly detailed cake toppers and you can learn how to make them in this class.
I would recommend this class to anyone who wants to learn more about the art of modeling sugar figurines. Brenda makes it easy for anyone to follow along with her precise instructions and fondant measuring guides. She uses a scale for each piece of her sugar figurines, which is great for beginners to have a guideline to go by.
In this class you will learn to make a variety of cake toppers including a bride, groom, grandma, grandpa, and a little girl. Once you master these figures you will be able to translate the skills learned into any modeled cake topper that you make.
The basic shapes for these sugar figurines are fairly simple and Brenda breaks it down step by step so you can make your figure with confidence. After taking this class you will no longer be intimidated by sugar figurines.
Craftsy classes are a great way for anyone to learn cake decorating skills while at home or anywhere in the world. After purchased the classes are available to you for life so if you need to go back and watch a class session you can.
I have taken several cake decorating classes on Craftsy to learn more about the art of cake decorating that I love so much. I have never been disappointed with a class and I often revisit different classes for reminders while working on specific cake decorating projects.
Tip: I try to catch these cake decorating classes when they are on sale. Craftsy often has sales on theses classes ranging from 20 to 50 percent off.
Savor The Baking,
Chineka