I don't think I've ever done a post on my baking essentials. I have a few things that I use every time that I set out to bake something new. I can't bake without them and they provide a sense of comfort for me in the kitchen.
Image from IceMilk Aprons
Apron
The first thing that I do before I even start baking is put on an apron. It may be old fashioned, but it is something official about wearing an apron while you bake. My current favorite apron has a lace overlay. I have been loving the aprons from
I
ceMilk Aprons
. They are a bit pricey, but if you bake a lot they are worth the price and you will get your moneys worth out of them. Their full aprons are my favorite as pictured above. They look more like a dress than an apron so they are very fashionable.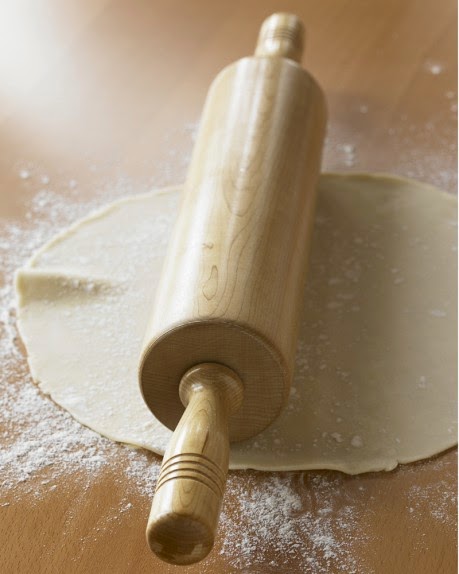 Image from Williams-Sonoma
Rolling Pin
A rolling pin comes in handy for a lot of baking and even cake decorating projects. From pie doughs to rolling out gumpaste it is a staple in my kitchen. This
maple rolling pin
from Williams-Sonoma is reasonably priced. It also has a good surface area and has steady handles.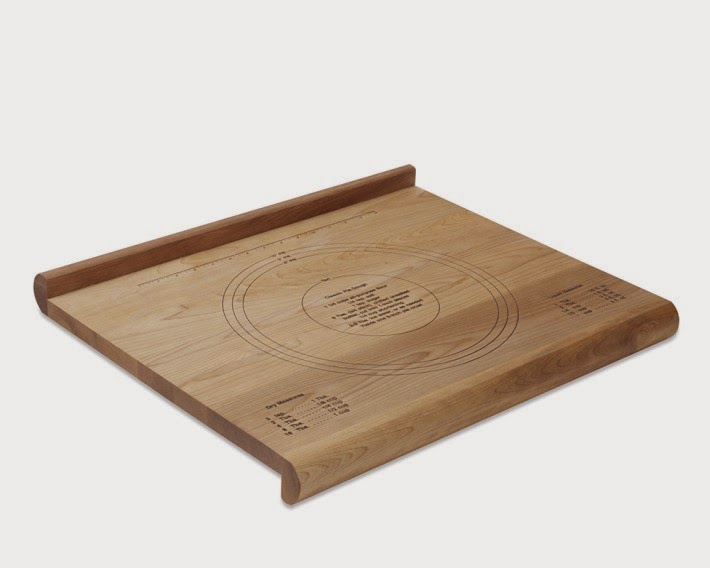 Image from Williams-Sonoma
Reversible Pastry Board
You can't have a rolling pin without having a reliable pastry board. I own this
reversible pastry board
from Williams-Sonoma and use it for a variety of my baking needs. One side is smooth wood and the side pictured above has a pie crust recipe a long with four pie crust diameters. It is American made out of yellow birch wood. I use a wood moisturizer from Amazon and moisturize it every other month so the wood will not dry out.
Image from KitchenAid
KitchenAid Stand Mixer
My KitchenAid Stand Mixer is definitely the star of my kitchen. I use it for almost everything and it definitely makes the baking process easier. I have the mixer pictured above in
Raspberry Ice
. The first time that I saw this color I fell in love with it. I have had this mixer for two years and have not had any problems out of it. My Mom has had hers for over twenty years so I know that they are tried and true.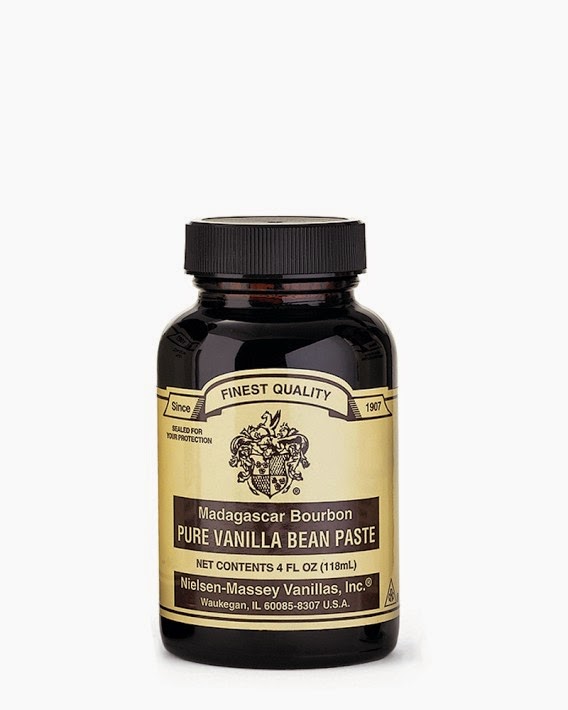 Image from Williams-Sonoma
Vanilla Bean Paste
If there is one ingredient baking-wise that I would recommend it would be
vanilla bean paste
by Nielsen-Massey. This ingredient makes such a difference in the flavor of your baking products. It makes for a richer flavor in baked goods.
Image from Anthropologie
Measuring Cups
Measuring cups are something that are definitely needed every time that you bake. These cute
whale-tail measuring cups
are from Anthropologie. I might have to order these myself, since I love anything involving sea life, especially dolphins. The measuring cups range from 1/4 cup to 1 cup.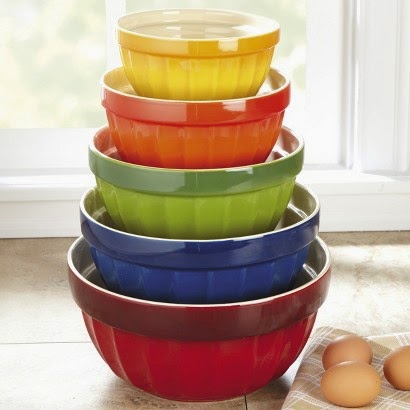 Image from Target
Mixing Bowls
From Target, these
colorful mixing bowls
are heavy enough to hold baking ingredients. They even can be refrigerated if you have to go somewhere in the middle of baking. If you sit them on the counter they add a pop of color to your kitchen. Five bowls come in a set and at just $50 I think they are a great deal and can be used in a variety of ways.
I hope that you enjoyed some of my baking essentials and try some of them out. What are some of your baking essentials or must-haves?
Savor The Baking,
Chineka